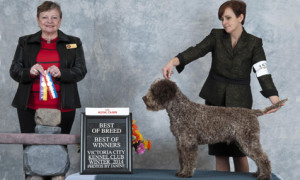 Vic City Dog show Feb 28th – March 2nd, 2014.
Our home bred Nocino (Chi) begins his show career.
Young Chi was a super star at his first ever show. He was confident and behaved perfectly each day and even won Best Of Breed (BOB) on the 3rd day with 6 Lagotto entered, including 2 specials.