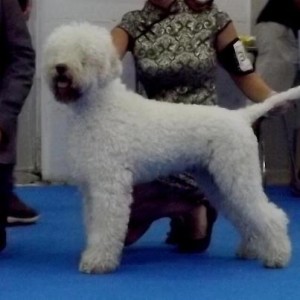 We are so proud of our Il Granaio dei Malatesta Mario for his win, and judgement in the open class of the specialty Show last week end with famous judge Morsiani Giovanni in Milan.
Judgement from Morsiani:
2 years, excellent proportions head body and legs, typical head with excellent skull, eyes of good shape with great dark iris as white color, excellent pigmentation, I would like the ears little up, good bite, excellent neck, excellent withers and topline, little short in croupe, good shoulder, the coat is really excellent with great curls over all the body, great movement with good rear.
How exciting is that?!  As always thank you to his breeder IL GRANAIO DEI MALATESTA!